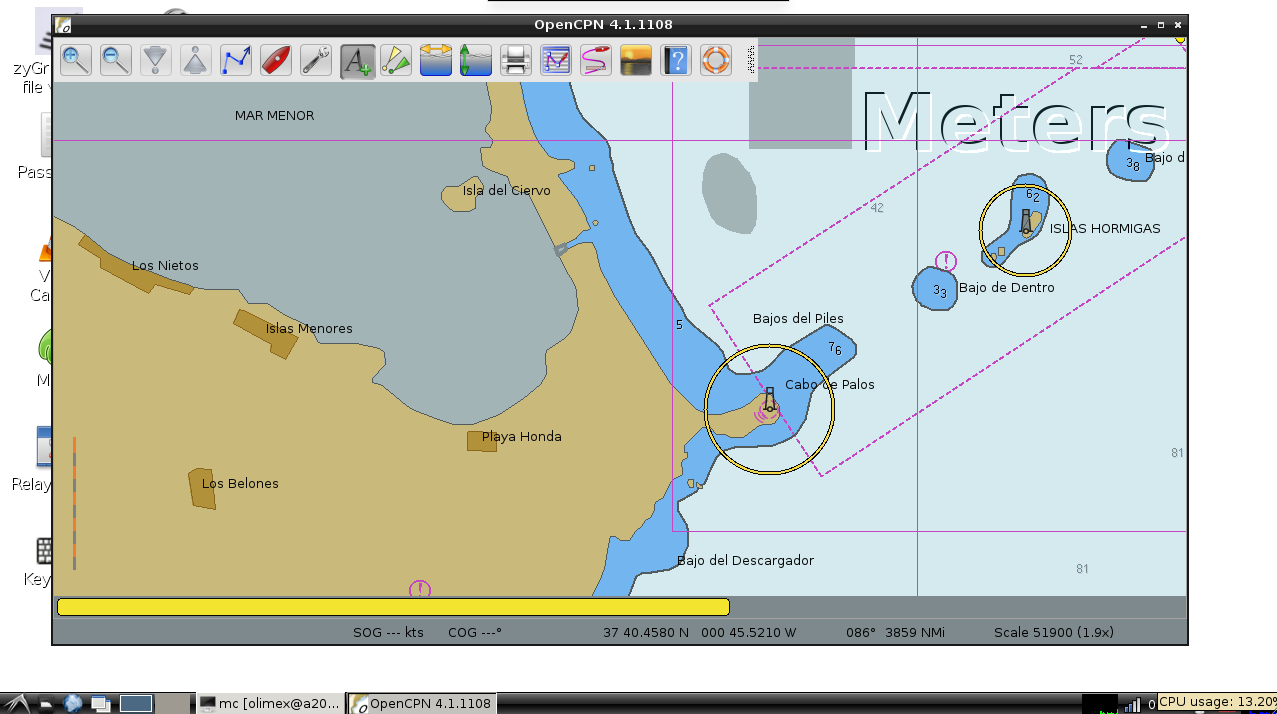 We continue with yachts automation. For our device A20 , we make a package OpenCPN.
OpenCPN User Manual with pictures can be found here. Possible use that device by VNC Viewer with Android SmartPhone.
Right on our device you can placed detailed sea maps for all navigable waters.
This Chart-Plotter-Navigator for Yacht with the ability to connect the AIS. For this device, there plugin, which works with low-cost receiver to be connected to the antenna VHF.