To place all the obtained chemical elements in a strict order, we need to make a high-tech solution for storing reagents, components and substances.
For the first time, we will use the Medium Storage Crate. Its dimensions are sufficient to place all non-radioactive chemical elements in the first compartment. And various natural and artificially synthesized chemicals in the second compartment.
Black Diamond, Diamond,
Starch, Cellulose
Mineral Salt
In the second compartment we will have allocate synthesized and natural composite chemicals and materials in the order adopted in our narrative. Creating an intuitive and subject index of the studied educational material on chemistry.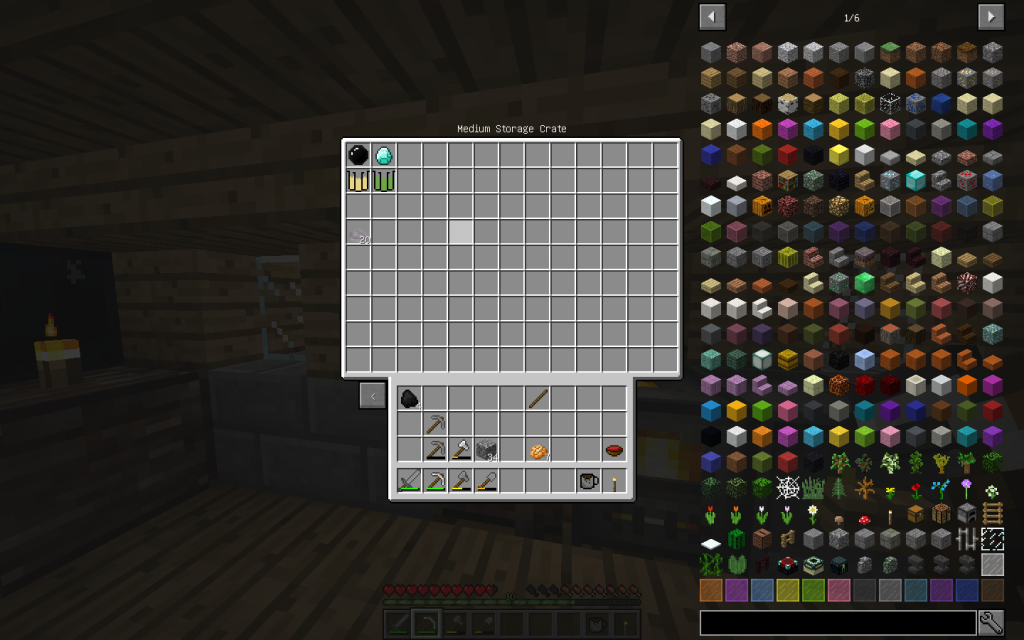 We will place pure chemical elements in the order accepted in the periodic system of Mendeleyev (pages 299-301, 55-57, 875-876 of a chemical textbook). For simplicity and space saving, as well as for reasons of greater visibility, we will use grouped groups and subgroups to show reacts with the most common element in the universe and having the serial number 1 and the same core charge – Hydrogen.
In total we will have 8 groups and they will all be in columns.
We will have 10 columns. The first 8 are assigned to 8 valence groups. And columns 9 and 10 for the remaining 6 elements (Co, Ni, Rh, Pd, Ir, Pt).